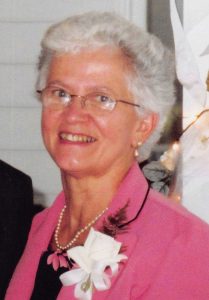 Barbara Jane Innes Smith, 91, of Millboro, Virginia passed away Saturday, September 30, 2023, at Sunnyside Presbyterian Retirement Center in Harrisonburg, Virginia.
She was born May 24, 1932, in Newark, New Jersey, the daughter of the late David Bruce Innes and Barbara Ann McPhall Innes.
She was a retired occupational therapist.
She was a member of Windy Cove Presbyterian Church where she loved to sing in the choir and sit in on a good bible study. She thoroughly enjoyed sharing and educating others in various creative arts such as painting, knitting, and craft skills honed while working side by side with her husband, Buck, in the Art & Craft Store in Richmond. She was a loving wife, mother, grandmother, and great grandmother.
She is survived by her husband of 67 years, Orlando "Buck" Wilson Smith whom she married on September 22, 1956; three sons, Kevin B. Smith of Richmond, Virginia, Dr. Mark R. Smith & wife Julie of Culpeper, Virginia, Matthew S. Smith & wife Julie of Mt. Crawford, Virginia; twelve grandchildren; three great grandchildren; and several nieces, nephews, and cousins.
She was preceded in death by a brother and a sister.
A funeral service will be conducted at 2:00 p.m., Thursday, October 5, 2023, at Windy Cove Presbyterian Church with Reverend Robert Sherrard officiating. Interment will be in the Smith Family Cemetery.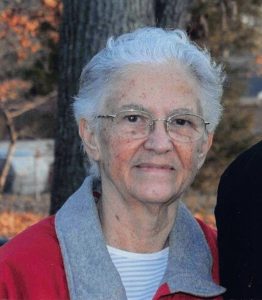 Pallbearers will be her family.
The family will receive friends 1 hour prior to services from 1:00 – 2:00 p.m. at the church.
Memorial contributions may be made to Windy Cove Presbyterian Church, Church Building Fund, 102 Windy Cove Road, Millboro, Virginia 24460.