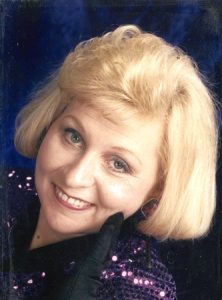 Sharon Pansy Warwick Gibson, 68, of Warm Springs, Virginia, passed away Sunday, April 9, 2023, at Carillion Roanoke Memorial Hospital in Roanoke, Virginia.
She was born June 9, 1954, in Hot Springs, Virginia, the daughter of the late Robert Nelson Warwick and Mary Ann Pauline Head Warwick.
On June 30, 1972, she married her husband of 50 years, Stephen Douglas Gibson.
Mrs. Gibson worked as a private caregiver. She was a member of the Mountain Grove United Methodist Church where she served as the church treasurer and participated in the Ladies United Methodist Women's group. She was a member of the Mt. Grove Fire Department Ladies Auxiliary and was very active with the Mt. Grove Community Center. She was a volunteer for the American Red Cross. Pansy loved her flowers and her "critters" including her cats, dogs, chickens, and ducks. She was a special caregiver to Terry Snead who was very dear to her heart.  She was a loving wife and a friend to all.
She is survived by her husband, Stephen Gibson of Warm Springs; her "girls", Mandy Dean & husband Shay of Marlinton, West Virginia, Liddy Lowry & husband Andy of Hot Springs; sisters, Eleanor Fisher, Mildred Lowry and Nell Broce all of Hot Springs; dear friends, Carol & Jerry Phillips of Mountain Grove, Virginia; and numerous nieces, nephews, and cousins.
She was preceded in death by a brother Robert Warwick; four sisters, Charlotte Loughner, Janet Friel, Lucille Plogger, Mary Gibson.
A funeral service will be held 2:00 p.m., Friday, April 14, 2023 at the Mountain Grove Methodist Church with Pastor Sam Felton officiating. Interment will be in Mountain Grove Cemetery.  Pallbearers will be Jon Trees, Craig Buzzard, Willie Jenkins, Bedford Sharp, Steve Hiner, Clyde Cutlip.
The family will receive friends one hour prior to services from 1:00 -2:00 p.m. at the church.
Memorial contributions may be made to Mountain Grove Cemetery Fund, c/o Janice O'Farrell, 5792 Mt. Valley Road, Warm Springs, Virginia 24484; or Mountain Grove UMC, c/o George Kevin Chestnut, 198 Ashwood Drive, Hot Springs, VA 24445; or Mountain Grove Volunteer Fire Department, c/o William "Willie" Jenkins, P.O. Box 312, Warm Springs, Virginia 24484.