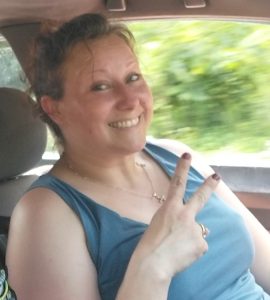 Burnsville— Tabatha "Tabby" Dawn Avis, 38, of Burnsville, Virginia passed away Monday, July 17, 2023, at Bath Community Hospital in Hot Springs, Virginia.
She was born April 5, 1985 in Hot Springs, Virginia, the daughter of Rodney Lee Avis of Hot Springs, Virginia and the late Mary Elizabeth Gwin Avis.
Tabby worked at Ft. Lewis Lodge for many years as a cook and in the housekeeping department.
She was a loving daughter, mother, sister, and friend. She enjoyed volunteering at the Wings and Wheels show. She was a very active mother and always wanted to be involved with her children. She was a member of the Burnsville Methodist Church. She enjoyed raising her chickens and dogs.
In addition to her father Rodney and "bonus parents", Wes & Debbie Roberts, she is survived by "the one she loved to hate the most" Jayme Westley Roberts of Burnsville; two children, Easton James "Easy" Roberts and Dalton Coy "Dcoy" Roberts both of Burnsville; a brother, Gaje Stephen Thomas of San Antonio, Texas; three sisters, April Dawn Thomas of Hot Springs, Elizabeth Keyser & husband Charles & their son Tatum "Bugbug" of Hot Springs, Shelly Roberts & husband Ray Huffman of Burnsville; special friends, Heather Ryder of Hot Springs and James Brinkley of Millboro, Virginia; several nieces, nephews, & cousins.
A Celebration of Life will be conducted at 2:00 p.m., Sunday, July 23, 2023, at McLaughlin & Young Funeral Home with Pastor Bill Gram officiating.
Memorial contributions may be made to McLaughlin & Young Funeral Home to help with the final expenses. Please mail checks to P.O. Box 1112, Hot Springs, Virginia 24445, or call 540-839-2961 for a credit card payment.