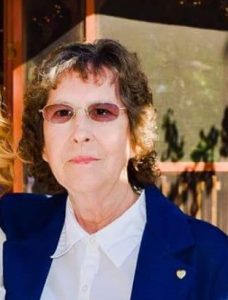 Barbara Ann Lindsay Robertson, 73, of Warm Springs, Virginia passed away Monday, October 18, 2021, at Carilion Roanoke Memorial Hospital.
She was born March 20, 1948, in Bath County, the daughter of the late Joseph Thomas Lindsay and Pauline Ginger Lindsay.
Mrs. Robertson was a housewife and a member of Starr Bolar United Methodist Church. She was a loving mother, grandmother, and great grandmother. She loved hunting and fishing.
She is survived by four children, Shirley M. Phillips of Verona, Virginia, John Henry Hise of Warm Springs, Linda G. Hanson and Mary F. Rickertson both of Mississippi; 9 grandchildren; 3 great grandchildren; and a sister, Mae F. Lindsay of Millboro, Virginia.
In addition to her parents, she is preceded in death by her late husband, William Jonathan Hise.
A funeral service will be conducted at 11:00 a.m., Friday October 22, 2021, at Mclaughlin & Young Funeral Home with John Young officiating. Interment will be in Jacob Cleek Cemetery.
The family will receive friends one hour prior to services from 10:00 – 11:00 a.m. at the funeral home.