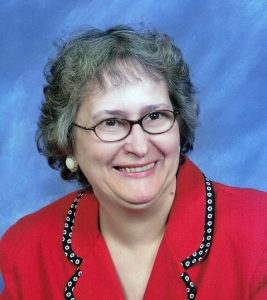 Betty Ann Bartley Gibson, 73, of Hot Springs, Virginia, passed away Monday, October 04, 2021, at Alleghany Health & Rehab in Clifton Forge, Virginia.
She was born January 6, 1948, in Staunton, Virginia, the daughter of the late Finley Edsel Bartley and Marion Elizabeth Berry Bartley.
Mrs. Gibson was a homemaker and a member of Lifeline Ministries.
She is survived by her children, Mary Louise Altizer and husband Joey of Hot Springs, and Teresa Ann Gibson of Lynchburg, Virginia;  two grandchildren, John Christopher Altizer & wife Courtney and Elijah Caldwell Altizer all of Hot Springs; great granddaughter, Kayton Lynn Altizer of Hot Springs; four brothers, Eddie Bartley and wife Cathy of Middlebrook, Virginia, George Bartley and wife Tina of Staunton, Virginia, Richard "Dickey" Bartley and wife Caroline of Staunton, Donald Bartley and wife Wilma of Waynesboro, Virginia; three sisters, Kathy Moreland and husband Wes of Lynchburg, Linda Crowder of Afton, Virginia and Mary Ellen Via of Staunton.
She was preceded in death by her husband, Ralph Edward Gibson; and brother, Roger Dale Bartley.
The family will receive friends Wednesday, October 6, 2021,  one hour prior to services from 2:00 – 3:00 p.m. at Life Line Ministries.
A celebration of Betty's life will follow at 3:00 PM Wednesday, October 6, 2021, at Life Line Ministries with Pastor Donald Lee Altizer, and Pastor Zach Royer officiating.
Interment will be in Union Chapel Cemetery. Pallbearers will be Timmy Gibson, Mark Gibson, George Bartley, Dickie Bartley, Hunter Bartley, Eddie Bartley, Johnny Altizer, and Eli Altizer.
In lieu of flowers, memorial contributions may be made to Union Chapel Cemetery, C/O Wayne Peery, 533 Peery Hollow Rd, Hot Springs, Virginia, 24445.