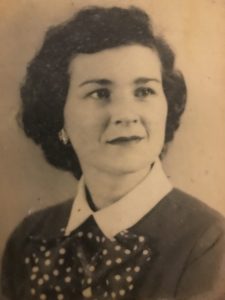 Betty Jean Gumm Jenkins, 87, of Staunton, Virginia passed away Tuesday, April 12, 2022 in Staunton, Virginia.
She was born July 13, 1934 in Covington, Virginia, the daughter of the late Roy Monroe Gumm and Marie Lillie Arthur Gumm.
Betty was a homemaker and was also formerly employed with the Bath County Health Department.
She was a member of Ogelscreek Baptist Church in Covington, Virginia, and a loving wife, mother, grandmother, and great grandmother.
Betty is survived by her children: Deborah Lee Gillespie & husband Howard of Waco, Texas, Denise Christina Ginsburg of Birmingham, Alabama, Pamela Jenkins Dressler & husband Danny of Stuarts Draft, Virginia and Thurmond L. Jenkins, Jr. of Denton, Maryland; 9 grandchildren; 15 great grandchildren; brother: Franklin Monroe Gumm and wife Myrtle of Florida; and sister: Terrie Lynn Crawford and husband Steve of Renick, West Virginia.
She was preceded in death by her husband Rev. Thurmond Lee Jenkins, Sr., who passed on July 31, 2011.
A private family service will be conducted Friday, April 15, 2022 at Mountain Grove Cemetery with Reverend Gary Tingler officiating.
Memorial contributions may be made to Mountain Grove Cemetery in her honor.