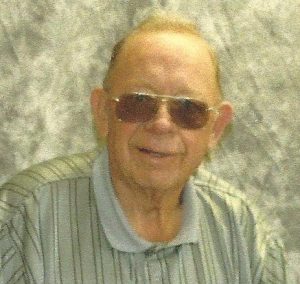 Due to inclement weather, Funeral Services for Billy Hodge have been postponed to tomorrow, January 4, 2022, 2:00 p.m. at the Funeral Home
Billy Wendell Hodge, 78, of Hot Springs, Virginia passed away Wednesday, December 29, 2021, at Covington, Virginia.
He was born May 14, 1943, in Bath County, Virginia, the son of the late Herbert Lee Hodge and Mildred Jackson Hodge.
Billy was the co-owner of B&L Contractor's, a former employee of McLaughlin & Young Funeral Home, as well as working in Valet Parking at the Homestead Resort.
He was a veteran of the U.S. Army, having served during the Vietnam War.
Billy was a member of the Hot Springs Fire Department, attended Eden United Methodist Church, and loved his family, hunting, fishing, NASCAR, and working on the yard.
He is survived by his daughter, Lynda Taylor and husband Jerry "Wimpy" of Hot Springs, VA; grandson, Chris Carpenter and wife Sherry of Swoope, VA; great granddaughter, Sierra Carpenter Hick and husband Logan of Huntsville, Alabama; sisters, Cheri Stinnett and husband Glen of Martinsville, VA, Cindy Smith and husband Gary of Hot Springs, VA.
He was preceded in death by his wife of 52 years, Helen Tuke Hodge, a daughter, Jane Carpenter, and a son-in-law, Donnie Carpenter.
A funeral service will be conducted at 2:00 p.m., Monday, January 3, 2022, at McLaughlin & Young Funeral Home with Pastor Glen Stinnett officiating. Interment will be in Warm Springs Cemetery.
Pallbearers will be Matthew Stinnett, Brian Smith, Chris Carpenter, Alan Jefferies, Lonnie Martin, Tim May, Robbie Chestnut, and Kenny Woodzell.
The family will receive friends from 1:00 – 2:00 p.m. Monday at McLaughlin & Young Funeral Home.
Memorial contributions may be made to the Hot Springs Fire Department.