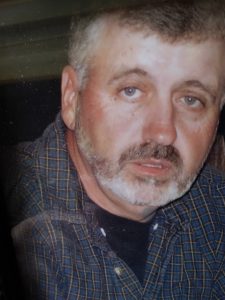 Donald "Donnie" Lee Pritt, 60, of Goshen, Virginia passed away Sunday, October 16, 2022, at Bath Community Hospital in Hot Springs, Virginia.
He was born March 28, 1962, in Bath County, Virginia, the son of the late Clarence Melvin Pritt and Helen "Maw Pritt" Virginia Campbell Pritt.
Donnie was a truck driver for Republic Service Waste Management in Lynchburg, Virginia. He was an avid outdoorsman who loved being in the mountains. Donnie loved to go hunting, especially rabbit & turkey hunting. He was a loyal friend to all. He was a past member of the Hot Springs Fire Department where he served as Captain and a driver for the Rescue Squad.
Donnie is survived by his fiancé Nancy Propst of Goshen; a brother, Wayne Pritt & special friend Nancy Petty of Goshen; three nephews, Greg Pritt & wife Jessica, Jess Pritt & wife Céline, Randy Pritt & special friend Rachel Depriest all of Hot Springs; two nieces, Kaylen Pritt and Karlie Pritt both of Hot Springs; special friends, Eddie Pritt, Kevin Trimble, and Brenda Cauley.
He was preceded in death by a brother, Kenny Pritt; and an infant sister.
Memorial contributions may be made to the Hot Springs Fire Department or the Hot Springs Rescue Squad, both at P.O. Box N, Hot Springs, Virginia.