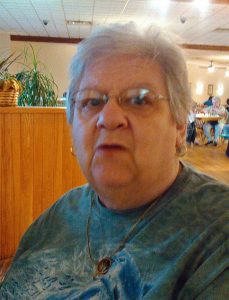 Donna Ann Lucchese Huffman, 69, of Mt. Solon, Virginia, formerly of Hot Springs, Virginia, passed away Monday, December 6, 2021, at Augusta Health in Fishersville, Virginia.
She was born July 23, 1952, in Trenton, New Jersey, the daughter of the late Norman Jacob Lucchese and Doris "Dot" Delany Lucchese.
On June 29, 1996, she married Gary Wayne Huffman, her husband of 25 years. Mrs. Huffman worked as a receptionist in Customer Service. She was a member of the Faith Covenant Family Church. She loved going to the beach and enjoyed riding through the community looking at Christmas lights.
She is survived by her husband, Gary Wayne Huffman of Mt. Solon; a son, Doug Huffman & wife Christy of Grotttoes, Virginia; a daughter, Jennifer Rousseau & husband Brian of Fishersville, Virginia; and three grandchildren.
A graveside funeral service will be conducted at 11:00 a.m., Saturday, December 11, 2021, at the Warm Springs Cemetery with Pastor Steve Shaver officiating.