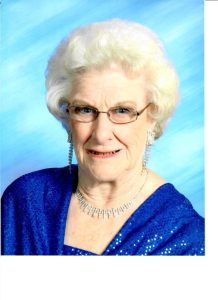 Dorothy Robertson McAllister Miller, 91, of Warm Springs, Virginia, passed away peacefully at Shenandoah House in Fishersville, Virginia on Thursday, January 26, 2023.
Dorothy was born June 13, 1931, in Hot Springs, Virginia, the daughter of the late Clyde and Ruth Layton Robertson. Dorothy has one daughter, Clara (Susie) Godschalk & her son-in-law Herb Godschalk of Staunton, Virginia; two foster children Michael Jones & wife Yolanda and Benjamin Jones & wife Marsha all of Titusville, Pennsylvania. She has nine grandchildren.
Dorothy grew up in Dunns Gap with her five brothers, Ira, Lewis, Albert (Jiggs), Delbert and Bobbie all of which along with her parents proceeded her in death.
She was married to Berlin Torrence McAllister for 43 years who preceded her in death in 1993. After Berlin's death, Dorothy later married Alfred Miller and moved to Titusville, Pennsylvania where she resided until his death 2001.
Dorothy worked for many years as a housekeeper for the Daniel Ingalls family, and anyone who knew the Ingalls would say that Dorothy was not just a housekeeper but a part of the Ingalls family.
She was a loving mother to her daughter and foster sons. She was also known as "Aunt Sissy" to her many nieces and nephews who she loved and cared for deeply. She will be greatly missed.
A Celebration of Life will be held 3:00 p.m., Sunday, January 29, 2023, at McLaughlin & Young Funeral Home, with Reverend Garland Humphries officiating. Dorothy will be laid to eternal rest beside her husband Berlin in Warm Springs Cemetery.
The family will receive friends one hour prior to services from 2:00 – 3:00 p.m. at the Funeral Home.
In lieu of flowers, memorial contributions may be made to Hospice of the Shenandoah, c/o Augusta Health Foundation, P.O. Box 1000, Fishersville, Virginia 24445.