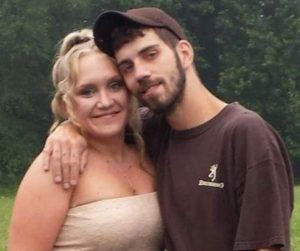 EJ Bennett, 36, of Danville, Virginia passed away Monday, September 11, 2023, at WakeMed Hospital in Raleigh, North Carolina.
He was born July 30, 1987, in Roanoke, Virginia, the son of Eddie Dwight Bennett, Sr. and Elizabeth Marie Ailstock.
EJ was a welder who traveled to different states like Texas, Tennessee, New York, and Arkansas for work. He graduated with honors from Danville Community College with a Welding Technology Diploma.
He was a loving son, brother, father, and husband. EJ loved spending time with his family; he especially loved going on new "adventures" with his three children and his wife, Danielle. His favorite "adventures" were camping at Carolina Beach and Lake Moomaw, and The Butterfly Museum in Raleigh, North Carolina. He loved the outdoors and was passionate about fishing and hunting, especially on his Mama's farm. EJ enjoyed gardening and planting flowers; his favorites were roses and hydrangeas.
He is survived by his father, Eddie Bennett of Marlinton, West Virginia; his mother, Elizabeth Ailstock of Natural Wells, Virginia; his wife, Danielle Nicole Bennett of Danville; children, Kiya Alexis Bennett age 13, Karisma Adalyn Bennett age 5, Kalvin Rhyker Bennett age 9 months; two brothers, David Allen Bennett and wife Amber of Brownsville, Texas, Christopher Lee Bennett of Oakwood, Virginia; three sisters, Arieanna McDorman of Natural Wells, Virginia, Cassandra Ervin and husband Bubba of Richwood, West Virginia, Victoria McDorman of Natural Wells, numerous nieces, nephews, and cousins.
He was preceded in death by two brothers, Michael Dwight Bennett in 2021, and Calvin Lloyd Bennett in 1996.
A Celebration of Life will be held at a later time.