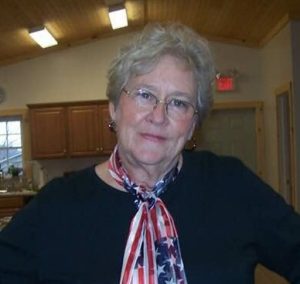 Elfrieda Yvonne Alexander McDaniel, 79, of Frederick, Maryland, formerly of Burnsville, Virginia, passed away Tuesday, June 06, 2023, at the Citizens Care & Rehab in Frederick, Maryland.
She was born August 1, 1943, in Waynesboro, Virginia, the daughter of the late Charles Andrew Alexander and Earline Elizabeth Page.
Elfrieda retired from BB&T as a Mortgage Officer with 32 years of service.
She was a member of Burnsville Methodist Church and the Burnsville Women's Group. She loved the community of Burnsville and was proud to call it home. She could always be found sitting on her porch watching the hummingbirds and playing with her cats or gardening and canning her vegetables.  She volunteered as a substitute teacher and enjoyed music of all kinds. She adored her family, especially her grandkids. She was a frequent visitor to Walmart and The Dollar General Stores.
She is survived by her children David McDaniel & wife Joy of Glenwood, Maryland, Mark McDaniel & wife Rocheal of Smithsburg, Maryland; five grandchildren, Dale & fiancé Jessica, Chris & fiancé Katie, Dylan, Emily, and Wayne; sisters-in-law Betty Alexander and Joyce Alexander both of Burnsville, Virginia; and a number of nieces and nephews.
She was preceded in death by her companion of 27 years, Robert Lee "Bob" McGee; and 3 brothers, Charles "Charlie" Edward Alexander, Samuel David Alexander, and Wade Alexander.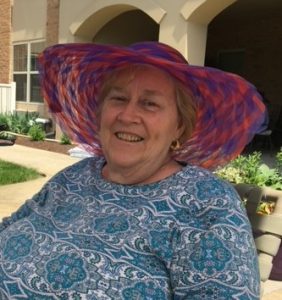 A funeral service will be conducted at 12:00 noon, Saturday, June 10, 2023, at Burnsville Methodist Church, 9280 Tower Hill Road, Burnsville, Virginia, with Pastor Donald Lee Altizer officiating. Interment will be in Burnsville Cemetery. Pallbearers will be family & friends attending the Service.
Memorial contributions may be made to Burnsville United Methodist Church, c/o Joyce Alexander, 104 Buck Run Lane, Burnsville, Virginia 24487 OR Alzheimer's Association, Central & Western Virginia Chapter, 355 Rio Road West, Suite 102, Charlottesville, Virginia 22901.