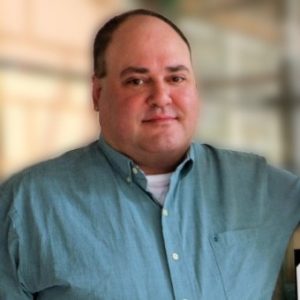 Eric Edward Walton III, 51, of Burlington, North Carolina passed away Friday, October 08, 2021, at UNC Chapel Hill, North Carolina.
He was born August 22, 1970, in Staunton, Virginia, the son of Eric Edward Walton II and Helen Elizabeth Snead Walton.
Mr. Walton worked at the Walmart Warehouse Distribution Center in Graham, NC.  He was previously employed at Town & Country in Covington, VA for many years. As a child he attended Ashwood United Methodist Church with his beloved grandmother, Sylvia Snead. He enjoyed remodeling, wood working, cooking, and reading. He was a loving husband and father.
In addition to his parents, he is survived by his wife, Amy Catherine Waldeck Walton of Burlington, North Carolina; three children, Logan Catherine Walton of Brooklyn, New York, Benjamin Porter Walton, and Erin Amelia Walton both of Burlington, a sister, Victoria Walton Gillette & her family of Jacksonville Beach, Florida; his mother-in-law and father-in-law, Barbara & Roger Waldeck of Hot Springs, Virginia.  As well as his brother in law, Lee Waldeck & his family all of Millboro, VA.
Funeral services were conducted at 11:00 a.m., Thursday, October 14, 2021, at McLaughlin & Young Funeral Home with Pastor Donald Lee Altizer officiating, with interment in Union Chapel Cemetery.
Pallbearers were Lee Waldeck, Forrest Waldeck, Hunter Waldeck, Charlie Gardener, Stevie Simmons, and Sepp Kober.
Memorial contributions may be made to Union Chapel Cemetery, c/o Wayne Peery, 533 Peery Hollow Road, Hot Springs Virginia, 24445.