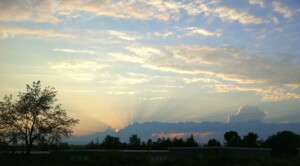 Earnest Edward Williams Jr., 74, of Hot Springs, Virginia died Sunday, December 12, 2021, at Montgomery Regional Hospital in Blacksburg, Virginia.
He was born November 12,1947 in Alleghany County, Virginia, the son of the late Earnest Edward Williams Sr. and Ruby Jane Matheny Williams. He was married to the late Joy Robin Emerson Williams. Ernest was a retired Security Guard, who served his country in the United States Air Force. He attended Hot Springs Baptist Church and was a loving father.
He is survived by a son, Charles E. Williams and a daughter, Joy L. Williams both of Hot Springs, Virginia; two brothers; Gary Williams of Staunton, Virginia and Donald Williams and wife Fran of Virginia. In addition to his wife, he is preceded in death by a son, Edward L. Williams.
A Memorial Service will be held 6:30 p.m., Wednesday, December 22, 2021, at the Hot Springs Baptist Church with Pastor Garland Humphries officiating.
Memorial contributions may be made to McLaughlin and Young Funeral Home, PO Box 1112, Hot Springs, Virginia 24445 to assist with funeral expenses.