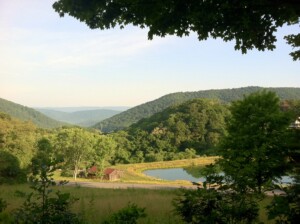 Franklin Thomas Parks, 76, of Hot Springs, Virginia passed away Sunday, October 29, 2023, at his residence.
He was born February 27, 1947, in Nassawadox, Virginia, the son of the late Edwin Smith Parks and Mavis Hopper Parks.
Mr. Parks was a retired truck driver who enjoyed riding motorcycles and camping. He was a veteran of the U.S. Army having served in Vietnam.
He is survived by his significant other, Sis McNeal; two children, Frankie Parks, Jr. of Georgia and Kimberly McNeal of Hot Springs, Virginia; 7 grandchildren; 12 great grandchildren; two brothers, David Parks & wife Ethel and Edward Parks all of Exmore, Virginia; and a sister, Brenda Pinkerton of Exmore.
He was preceded in death by a son, Daniel McNeal; a son-in-law, William Merritt; a sister-in-law, Debbie Parks; a brother-in-law, Johnny Pinkerton.
In keeping with his wishes there will not be a funeral service.