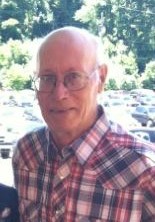 Gene Arnold Martin, 78, of Burnsville, Viginia, passed away peacefully at home on Saturday morning, May 20, 2023.
He was born on December 9, 1944, in Bath County, the son of the late Sidney Therin Martin and Mable Eloise Martin.
Gene was a loving husband, father, grandfather, and great grandfather. He loved working and spending time with his family. He was a truck driver for most of his adult life.
He is survived by his wife of 50 years, Ruby Lee Martin; daughters, Frances Underwood of Natural Bridge, Virginia, and Lisa Thornton of Goshen, Virginia; son, Timothy Martin of Goshen, Virginia; brothers, Gerald Martin and wife Charlotte of Covington, Virginia, and Dale Martin and wife Betty of Millboro, Virginia; four grandchildren, Steffany, Sarah, Kala, and Zachary; seven great-grandchildren, Mariah, Bubba, Eli, Tyler, Remington, Piper, and Chloe; and several nieces, nephews, and cousins.
He was preceded in death by a granddaughter, Samantha Nacole Day; a great-grandson, Dakota Nathaniel Bennett; and a nephew, Michael Todd Martin.
A funeral service will be held at 7:00 p.m., Thursday, May 25, 2023, at McLaughlin & Young Funeral home with Pastor Donald Lee Altizer officiating. The family will receive friends one hour prior to the service from 6:00 p.m. to 7:00 p.m. at the funeral home.
Memorial contributions may be made to McLaughlin & Young Funeral Home to help pay for his final expenses. Please mail checks to P.O. Box 1112, Hot Springs, Virginia 24445, or call 540-839-2961 for a credit card payment.