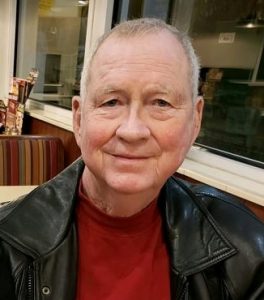 Glenn Eugene Hampton, 81, of Millboro, Virginia passed away Friday, October 29, 2021 at his home.
He was born May 14, 1940 in Stonega, Virginia, the son of the late Joseph Jackson Hampton, Sr. and Thelma Dobbs Hampton.
Glenn was retired from the Alexandria Police Department with 36 years of service.
He was a member of Woodland Union Church, an avid outdoorsman and golfer, a skilled carpenter and brick mason, and a loving husband, father, grandfather, and great grandfather.
He is survived by his wife, Glenda Claudette Qualls Hampton, who he married on October 28, 1962; sons, Mark Eugene Hampton and wife Della of Caret, VA, William Keith Hampton and wife Jamie Wolfe of Stafford, VA; 7 grandchildren; 6 great grandchildren; brothers, Harold Hampton and wife Bonnie of Stonega, VA, Ronald Hampton and wife Janice of Big Stone Gap, VA; and numerous nieces and nephews.
He was preceded in death by 4 brothers.
A funeral service will be conducted at 3:00 p.m. Saturday, November 6, 2021 at Woodland Union Church with Pastor David George officiating.
Memorial contributions may be made to Intrepid Hospice.