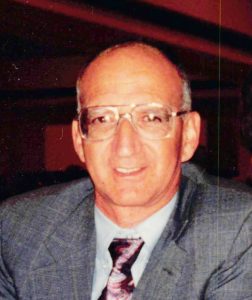 Holmes Cavet "Buddy" McLaughlin, 78, of Hot Springs, Virginia went to be with the Lord on Tuesday, February 28, 2023, at his residence while surrounded by family and friends.
He was born October 14, 1944, in Hot Springs, the son of the late David Holmes McLaughlin and Claurice Liptrap McLaughlin.
In his younger years Buddy was an avid coon hunter. He was a 1963 Graduate of Valley High School where he played baseball and basketball; and a 1966 Graduate of John A. Gupton School of Mortuary Science. Buddy worked in the family business with his father for numerous years at McLaughlin & Young Funeral Home. In 1973 he started work at Bath County Community Hospital as a Radiologic Technologist and Phlebotomist, retiring after 48 years of dedicated service.
Buddy was a charter and lifetime member of the Hot Springs Rescue Squad which was established in 1963, as well as the Hot Springs Volunteer Fire Department. He became an EMT in 1965, an Instructor in 1974, a Cardiac Technician in 1982, and an EMT Intermediate in 2013. He was certified as a Basic Rescue Technician in 1990 and Cave Rescue in 1993. He was the recipient of the 1994 Central Shenandoah EMS Council Senior Rescue Squad Member of the Year. In 1995 he was the recipient of the prestigious Governor's Award for Outstanding Prehospital Provider. Among other offices in the Hot Springs Rescue Squad he served as Captain for 17 years, just like his father did before him. Buddy earned the respect, praise, and admiration from EMS providers throughout the region and state. He was a fierce competitor at the Rescue Squad State Competitions which he looked forward to attending each year. His tireless efforts have been received and appreciated by so many within our community.
Buddy also volunteered as the sponsor and instructor for the Community Health & Occupation Club at Bath County High School for many years.
He was married to the late Nancy Sue Huffman McLaughlin, his wife of 51 years who preceded him in death on November 10, 2018.
Surviving are his children, James Cavet "JC" McLaughlin & special friend Gwyndalene White of Hot Springs, Lori Crist & husband Steven of Stephens City, Virginia; grandchildren, Trevor Austin McLaughlin, Farren Elizabeth Crist, and Brady Kellan Crist.
A funeral service will be conducted at 1:00 p.m., Saturday, March 4, 2023, at McLaughlin & Young Funeral Home with Pastor Donald Lee Altizer officiating. Honorary Pallbearers will be the Hot Springs Rescue Squad and the Hot Springs Fire Department. The family will receive friends 2 hours prior to the service from 11:00 a.m. – 1:00 p.m. at the funeral home.
Memorial contributions may be made to the Hot Springs Rescue Squad or to the Hot Springs Fire Department, P.O. Box N, Hot Springs, Virginia 24445.