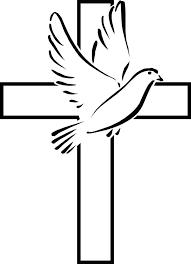 James Bernard Pritt, Jr., 84, of Millboro, Virginia passed away Friday, April 22, 2022, at his residence.
He was born November 14, 1937, in Carloover, Bath County, Virginia, the son of the late James Bernard Pritt, Sr. and Martha Beatrice Ryder Pritt.
Mr. Pritt retired from Burke-Parsons-Bowlby Corporation where he worked as a supervisor. After retirement, Jimmy was known as the "Junk Man". He enjoyed going dumpster diving and hauling junk for anyone who needed it hauled off.  He was a self-employed mowing contractor, worked in construction, cutting pulp wood, and part time employee with the National Forestry Department. He was a member of Mount Horeb Baptist Church where he served as a Deacon.
He is survived by his wife, Mary Grace Simmons Pritt whom he married on September 3, 1960, at the Mount Horeb Baptist Church; a grandson, James B. Pritt IV of Iron Gate, Virginia; two step granddaughters, Eddie Lamb and Heather Forbes; two great grandchildren, Jennifer Paige and James Pritt V both of Iron Gate; a daughter-in-law, Donna Moore Pritt of Goshen, Virginia; and best friends, Mark Forbes and Wesley Roberts.
In addition to his parents, he was preceded in death by a son, James Bernard "Buck" Pritt III, and a brother, Charles Edward Pritt.
A memorial service will be conducted at 10:00 a.m., Saturday, May 28, 2022, at McLaughlin & Young Funeral Home with Pastor John Key officiating.