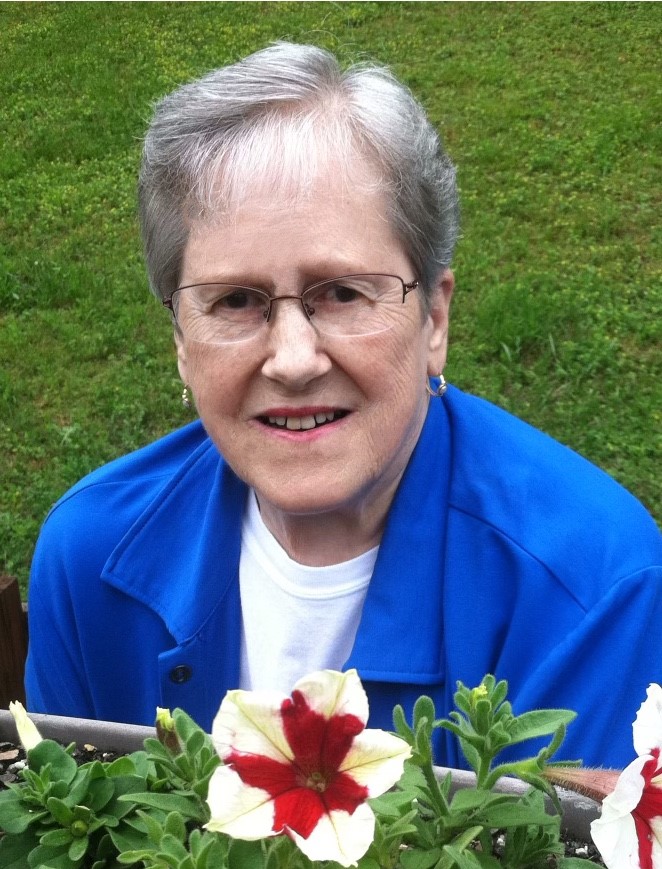 Jerry Lee Hostetter, 83, passed away May 9, 2021, with family by her side, at her winter home in Greenville, SC. A lifelong resident of Bath County, VA, born September 13, 1937, she was the daughter of the late Richard and Constance Carpenter.
She is survived by her four children; two sons, Rocky Smith and wife Terry; Richard Hostetter and wife Elizabeth; two daughters, Tammy Boguess and husband Billy; and Jean Hesketh; as well as four grandchildren, Nicholas Hesketh, Andrew Hesketh, Sam Hostetter, and Katie Hostetter; and five great-grandchildren, Bryton, Aiyden, Fayth, Zeke, and Adi Mae.
She is preceded in death by her husband, James (Jim) Hostetter; her brother Wilbur Carpenter; and her two sisters, Ellen Liptrap and Judy Kirby.
She was an avid reader and bird watcher- her favorites being the female cardinal, and the charm of hummingbirds that returned each year. She enjoyed cooking, canning, making preserves from her rhubarb bed, playing cards, flower gardening, and spending time with her family. (Including all of her beloved, four-legged fur children through the years.)
God saw you getting tired, and your spirit wanting free; So He put His arms around you, and
whispered "Come home with me"– and with a smile, you gently unfurled your wings.
A private graveside service for family members will be held at the Warm Springs Cemetery at a later date.
Memorial contributions may be made to Virginia Chapel United Methodist Women, 81 Wilkerson Lane, Hot Springs, Virginia 24445.