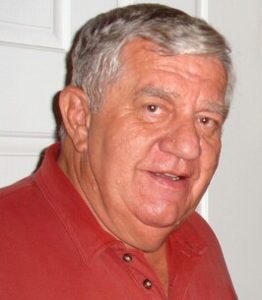 Jerry Wilson Brinkley, 79, of Salem, Virginia, formerly of Bath County, went to be with his Lord on Saturday, November 12, 2022.
He was born August 10, 1943, in Richmond, Virginia, the son of the late Ernie and Mabel Brinkley.
He was a retired business owner, an avid Coca-Cola collector, and a beloved husband, father, grandfather, and great-grandfather.
In addition to his parents, he was preceded in death by a beloved uncle and aunt, Rene and Eva Crouzet.
His surviving family includes his wife, Diana Brinkley; daughter, Carrine Graham and husband, Ray; son, Alan Brinkley and wife, Paola; brothers, Jim and Jack Brinkley; sisters, Jeanie Metzger and JoAnn McElwee; cherished granddaughters, Jessica Graham, Danielle Brinkley, and Anna Brinkley; and adored great-granddaughter, Aubrey Jones.
Family members and friends may gather together on Monday, November 21, 2022, beginning at 6 p.m. in the John M. Oakey & Son Chapel in Salem, Virginia. A funeral service will then begin at 7 p.m.
Jerry will be laid to rest on Tuesday, November 22, 2022, at 2 p.m., at Warm Springs Cemetery in Warm Springs, Virginia.
In lieu of flowers, charitable contributions may be made to St. Jude Children's Hospital.
Local arrangements are being handled by McLaughlin & Young Funeral Home.