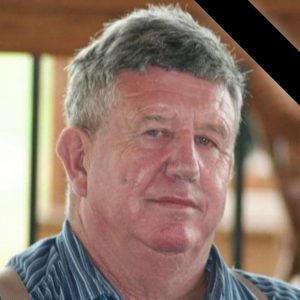 John Francis Mayse, Jr., 80, of Stuarts Draft, Virginia passed away Monday, January 17, 2022, at Augusta Health in Fishersville, Virginia.
He was born May 20, 1941, in Bath County, Virginia, the son of the late John Francis "Frank" Mayse, Sr.  and Lois Cordila Chaplin Mayse.
Mr. Mayse was a veteran of the U.S. Army Reserves and served as a volunteer on the Dunlap Fire & Rescue for many years. He retired from Westvaco where he was employed as a millwright.
John was a caring and loving son, husband, father, and grandfather; family was important to him. He stayed in touch with most relatives, no matter how close or distant, and thrived on the history of his ancestors. He was known to frequently call anyone with the last name Mayse in the hotel phone book while traveling.  He grew up a farmer and continued his love for the outdoors throughout the years that followed. He loved spending time with his grandchildren. He was well versed about many things and enjoyed tinkering and problem solving that was fueled by his never-ending curiosity. He always put others before himself with great generosity. He was a big practical joker, and even during his latest illness, he still had his wits about him.
On April 13, 1974, he married Barbara Leigh Garber his wife of 39 of years. She preceded him in death on December 2, 2013.
He is survived by a daughter, Nancy Amanda "Mandy" Shepherd & husband Tom of Fishersville, Virginia; two grandchildren, Cullen Thomas Shepherd and Abigail Mayse Shepherd both of Fishersville; a brother-in-law & sister-in-law, Bruce & Sandra Wood of Covington, Virginia; a nephew, Brad & Ezgi Wood of Dallas, Texas; a great niece, Ava Wood of Dallas; first cousins, Harriet Snead, Linda Carau and Patricia Collier; and numerous other cousins.
In addition to his wife, he was preceded in death by an infant son, Joseph Righter Mayse, and first cousin, Gary Mayse.
A funeral service will be conducted on 3:00 p.m., Saturday, May 21, 2022, at Woodland Church on McClung Drive in Millboro. Interment will be in Woodland Cemetery.
Memorial contributions may be made to the Valley Program for Aging Services, 325 Pine Ave, Waynesboro VA, 22980.