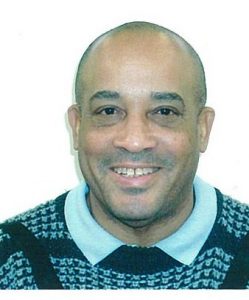 Linbert Phillip Harris, 69, of Sunrise, Florida passed away Wednesday, April 13, 2022, at Roanoke Carillion Memorial Hospital in Roanoke, Virginia.
He was born April 3, 1953, in Trelawny, Jamaica, the son of the late Eldalgo Harris and Lesama Sterling Harris.
Linbert was a Banquet Supervisor at The Omni Homestead Hotel. He was a hard worker, resilient, always taught us to stand tall, be proud and supported us all through the many accomplishments and difficulties of our life's. Being humble was a special gift upon which Linbert was bestowed; those around him were drawn to his infectious and ebullient personality. Linbert Harris was a wonderful, selfless, and generous person. He touched the lives of so many people in such a short amount of time. He had an unassuming and disarming smile that could put anyone at ease and always found the silver lining to keep pushing forward in any situation. Linbert was so special. He represented the good that we all need every day in our lives. We are proud to have been able to call LINBERT HARRIS OUR FATHER, HUSBAND AND FRIEND.
He is survived by his wife of 13 years Sonia Pauline McKay Harris of Sunrise; four children, Hohan Harris, Tashen Harris, Jovan Harris and Donnette Chung; five grandchildren, Jahmari Harris, Jada Robinson, Darrianna Harris, Jody Ann Harris and Jhadell Harris; three brothers, Eldalgo Harris, Hansel Harris and Clive Harri; and six sisters, Mary Harris, Yvonne Harris, Faye Harris, Doreen Harris, Joan Harris and Cherry Harris.
A funeral service will be conducted at 11:00 a.m., Wednesday, April 27, 2022, at McLaughlin & Young Funeral Home with Pastor Donald Lee Altizer officiating.
The family will receive friends 1 hour prior to services from 10:00 – 11:00 a.m. at the funeral home.
Memorial contributions may be made to The American Heart Association.