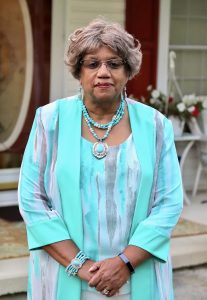 Linda V Lemon Cardwell, 72, of Hot Springs, Virginia went to be with the Lord on Monday, October 10, 2022, at Bath Community Hospital.
She was born March 13, 1950, in Salem, New Jersey, the daughter of the late Samuel Alfonso Lemon and Alter Katherine Lindsay Lemon.
She retired from the Homestead Resort after 44 years of service in Banquet Services and a Bartender.
Mrs. Cardwell was a Deaconess at Piney Grove Baptist Church where she was the Pastors Assistant, the Coordinator of Women of Faith and the music leader. She served on the Relay for Life Committee, assisted with the Food Bank, and volunteered at Alleghany Mountain Radio. Linda was a loving wife, mother, grandmother, great grandmother and was a great cook. She enjoyed a good life with her friends and family and loved to talk with just about anyone; she never knew a stranger.
She is survived by her husband of 56 years, Rudolph "Rudy" Louis Cardwell, Sr., her whom she married May 24, 1966; five children, Rudolph Cardwell, Jr. & wife Ruthie of Phoenix, Arizona, Chiquita Blaylock & husband Esco of New Castle, Delaware, Michael Cardwell of Hot Springs, Treena Rosario-Saunders of Salem, New Jersey, Danny Cardwell & wife Renee of Hot Springs; a special daughter, Doris Via; seven grandchildren, Alex Hannah, Shawn Cardwell, Benita Conkey, Brian Conkey, Jr., Christopher Saunders, Kandyce Williams, Korey Williams; special grandchildren, Nicolina Whitted and husband Matthew, and Antwan Wooten; nine great grandchildren;  five special great grandchildren;  a brother, Jimmy Kein & wife Martha of Salt Lake City, Utah.
She was preceded in death by 2 brothers, Gene Kein & Danny Lewis.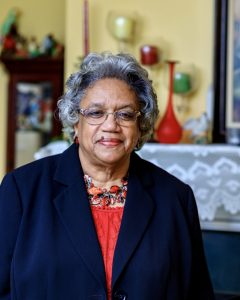 A Celebration of her Life will be conducted at 2:00 p.m., Monday, October 17, 2022, at McLaughlin & Young Funeral Home with Reverend W. Ed Mansfield officiating.
The family will receive friends one hour prior to services from 1:00 – 2:00 P.M. at McLaughlin & Young Funeral Home.
Memorial contributions may be made to Piney Grove Baptist Church, 1862 Main Street, Hot Springs, Virginia 24445.