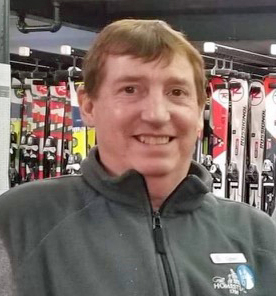 Loren Reese Chaplin, 54, of Bacova, Virginia passed away Wednesday, September 14, 2022, at his residence.
He was born January 5, 1968, in Hot Springs, Virginia, the son of the late Harry Duncan Chaplin, Sr. and Madeline Elizabeth Cummings Chaplin.
Loren worked at the Homestead Resort Clubhouse as a Starter.
He was an avid outdoorsman who loved to hunt, fish, and golf. He enjoyed working on his house, gardening, and taking care of his chickens. He was a big Miami Dolphins fan, and enjoyed attending Bath County sporting events, and racing events.
He is survived four brothers, Eric Chaplin of New Hampshire, Steven Chaplin & wife Debbie of Hot Springs, Chappie Chaplin & wife Cathy of Afton, Virginia, John Chaplin & wife Deseray of Bacova; a sister; Mary Ellen Hupman & husband Roger of Hot Springs; a number of nieces and nephews; and Special Friends, Bobby Thomas, Jr, Melvin Shifflett, and Corey Clark.
He was preceded in death by a brother, Beckner John Chaplin, Sr. who preceded him in death on July 7, 2016.
A funeral service will be conducted at 2:00 p.m., Sunday, September 18, 2022, at McLaughlin & Young Funeral Home with Pastor Donald Lee Altizer officiating.
The family will receive friends anytime at Loren's residence at 9978 Jackson River Turnpike, in Bacova.
Memorial contributions may be made to Doris Via Foundation, P.O. Box 174, Hot Springs, Virginia 24445.