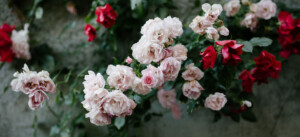 Marlene Mae Thomas Johnson, 89, of Mountain Grove, Virginia passed away Wednesday, September 14, 2022, at the Carilion Roanoke Memorial Hospital in Roanoke, Virginia.
She was born May 1, 1933, in Pennsylvania, the daughter of the late Bruno     George Thomas and Elizabeth Mae Pinter Thomas.
Mrs. Johnson was the owner and operator of the Rustic Inn in Marlinton, West Virginia. There she ran a health food store, restaurant, and slot machines. She was a health teacher and a health consultant.
She was a 1993 Graduate of American Holistic College of Nutrition where she received a PHD in Nutrition.
She is survived by her husband of 45 years whom she married on September 9, 1977, Clyde Gene Johnson of Mountain Grove; three children, Gary Musselman & wife Susan of Quinton, Virginia, Lisa Clinch & husband Tom of Dayton, Ohio, and Les Johnson of Herndon, Virginia; and a grandchild, Elizabeth Hoeweler.
She was preceded in death by 3 brothers.
A funeral service will be conducted at 2:00 p.m., Monday, September 19, 2022, at McLaughlin & Young Funeral Home with Pastor Bobby Spurgeon officiating.
Memorial contributions may be made to Hot Springs Rescue Squad, P.O. Box N, Hot Springs, Virginia 24445.