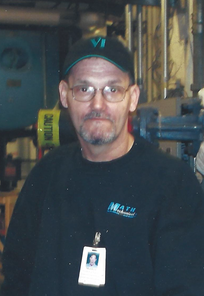 Matthew John Hopson, 63, of Hot Springs, Virginia passed away Tuesday, April 5, 2022, at his residence.
He was born June 22, 1958, in Norfolk, Virginia, the son of the late George Wright Hopson and Jane Greenland Hopson.
Matthew worked as Plumber and Pipe Fitter with the Local 110 Union.
He was a member of the Local 110 Union of Plumbers and Pipe Fitters; an outdoorsman who enjoyed hunting and fishing. He enjoyed gardening.
He is survived by his wife, Nancy Ann Creekmore Stark Hopson whom he married on November 18, 2016 of Hot Springs;  children, Andria Harless & husband Michael of Selma, Virginia, Heidi Jane Padgett & husband Bob of Kissimmee, Florida, Georgia Hopson of Lee, Florida, Travis James Stark of Hertford, North Carolina, Clayton Loy Stark of Virginia Beach, Virginia; grandchildren, Angel, Ashley, Amanda, Sarah, Summer, Precious, Lucas, Bryson, Caleb, Alissa, David; great grandchildren, Caylen, Lane, Daisie, Rylen; and a brother; David Hopson & wife Connie of Knotts Island, NC who have been special care givers during his illness.
In addition to his parents, he was preceded in death by a brother, Robert Paul Hopson; and a grandson, Landon Hopson.
A funeral service will be conducted at 2:00 p.m., Saturday, April 9, 2022, at Healing Springs Baptist Church with Pastor Richard Goforth officiating.