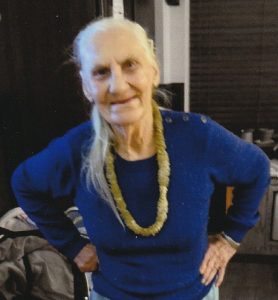 Mildred Frances Gwin Phillips, 90, of Baltimore, Maryland passed away Saturday, November 11, 2023, at the Gilchrist Center in Towson, Maryland.
She was born May 21, 1933, in Hot Springs, Virginia, the daughter of the late Cecil Berton Gwin and Alice Nervy Ryder Gwin. She was married to the late John Llewelyn Phillips, who preceded her in death on June 14, 2014.
She retired as a housekeeper for Apartment Services. She was a member of the Church of the Brethren.  She was a loving wife, mother, grandmother, and great grandmother. She expressed her loved of music through playing the guitar and sharing that love with her children. She greatly enjoyed family gatherings and coming together for the holiday season and to share a home cooked meal.
She is survived by four children, Donald Berry, Jr. & wife Patricia, Darlene Benson, and Eddie Berry all of Baltimore, and Mark Berry & wife Sharon of Myrtle Beach, South Carolina; three grandchildren; two great grandchildren.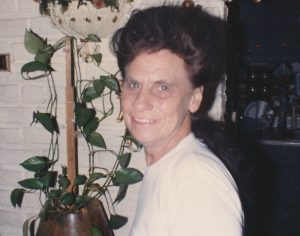 In addition to her parents and husband, she was preceded in death by a grandson, Mark Berry, Jr.; three brothers, Lawrence, Arnold, and James Gwin; and a sister, Margie Simmons.
A funeral service will be conducted at 11:00 a.m., Friday, November 17, 2023, at McLaughlin & Young Funeral Home in Hot Springs. Interment will be in Big Valley Bethel Cemetery.
The family will receive friends from 6:00 – 7:00 p.m., Thursday evening at McLaughlin & Young Funeral Home.
Memorial contributions may be made to the Alzheimer's Association @ https://act.alz.org/donate.