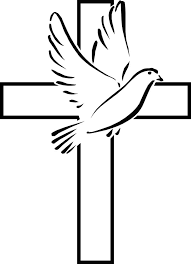 Nancy Jean Wise McCallister, 80, of Clifton Forge, Virginia, formerly from Magnolia, Texas, passed away Monday, October 10, 2022, at LewisGale Hospital Alleghany in Low Moor, Virginia.
She was born September 29, 1942, in Charleston, West Virginia, the daughter of the late Raymond Dewitt Wise and Audrey Ester Parker Deford.
Mrs. McCallister was employed with Tomball Regional Hospital in Housekeeping and Janitorial Services.
She was of the Kingdom Hall of Jehovah Witness faith.
She loved to cook, crochet, and tend to her flowers and she loved animals of all kinds.
She was a loving wife, mother, grandmother, great grandmother, and sister.
She was married to the late Myron Rousey McCallister.
She is survived by six children, Mark Wayne McCallister & wife Cindy of Magnolia, Texas, Myron Rousey McCallister III & wife Cammie of Salt Lake City, Utah, Jerry Scott McCallister & wife Renee of Quakertown, Pennsylvania, Carlton Calvin McCallister of Quakertown, Pennsylvania & wife Shelia Maria McCallister of Davao Philippines,Timothy Ray McCallister of Louisiana, and Theresa McCallister of Clifton Forge, Virginia; seven grandchildren, Jerry McCallister, Amanda Daywalt, Desaray Utley, Destine Helmandollar, Gracie Horne, Samantha Horne, Christopher Joseph Babcock; eleven great grandchildren; a brother, Charles Raymond Wise of Crosslanes, West Virginia; a sister, Cathy Doss of Michigan; a number of nieces and nephews.
In addition to her parents and husband she was preceded in death by a sister, Patricia Lewis; and a grandchild Jéan Paul Babcock.
A graveside service will be conducted at 1:00 p.m., Tuesday, October 18, 2022, at Parker Cemetery in Clendenin, West Virginia with John Young officiating.
Arrangements are being handled by McLaughlin & Young Funeral Home. Online condolences may be made at www.mclaughlinandyoung.com.