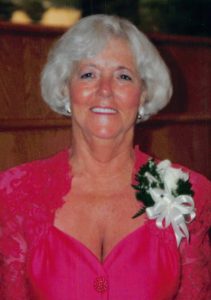 Nellie Anna McCray Woodzell, 86, of Hot Springs, Virginia passed away Friday, July 28, 2023, at Bath County Community Hospital.
She was born May 30, 1937, in Bath County, Virginia, the daughter of the late Thomas James McCray and Etta Robertson McCray.
Nellie worked as a housekeeper for several local families.
She was a loving wife, mother, grandmother, and great grandmother. Nellie loved walking and working in her garden with her flowers. She was a marvelous cook who always enjoyed preparing meals for family and friends.
Nellie is survived by her husband of 71 years, Robert "Bobby" Woodzell, whom she married on June 28, 1952; her daughter, Michele Shaver and husband Bob of Advance, North Carolina; three daughters-in-law, Linda Woodzell, Sharrie Woodzell, and Joy Chestnut, all of Hot Springs, Virginia; seven grandchildren, Brandon Woodzell and wife Stacey, Cody Woodzell, Susan Woodzell, Michael "Manny" Woodzell, Brittany Shaver, Abby Shaver, and Madison Shaver; four great grandchildren, Blake Woodzell, Layni Woodzell, Rylin Woodzell, and Rhaena Woodzell; a sister; Doris Martin of Chesterfield, Virginia; a special friend, Kenny Woodzell; and several nieces, nephews, and cousins.
She was preceded in death by two sons, Tony Woodzell and Mike Woodzell; four brothers; and four sisters.
A celebration of life will be conducted at 11:00a.m., Tuesday, August 1, 2023, at Life Line Ministries with Pastor Zach Royer officiating. Interment will be in a private family cemetery at a later date. The family will receive friends following the service.
Memorial contributions may be made to Alzheimer's Association or the charity of your choice.