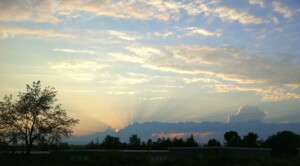 Oren Hershel Adkins, 75, of Warm Springs, Virginia passed away Sunday, January 23, 2022, at Bath Community Hospital.
He was born June 22, 1946, in West Virginia, the son of the late Oren Weldon Adkins and Ruby Ann Wickline Adkins.
He was married to the late Virginia Carol McManamay Adkins who passed away on January 10, 2022.
Hershel retired from the Bath County School System as the Head Custodian with 45 years of service. He was a veteran of the U.S. Army having served in Germany during the Vietnam War.
He was an avid sports fan who enjoyed watching his granddaughter, Kassedi, play basketball, softball and soccer as well as the Bath County High School sport teams. He loved the Washington Redskins, the New York Yankees, and the Atlanta Braves. He was a loving husband, father, grandfather, and brother.
He is survived by two children, Jennifer Lynn Adkins & special friend Boyd Mundy of Covington, Virginia, Jerry Lane Adkins of Roanoke, Virginia; a granddaughter, Kassedi Estes of Richmond, Virginia; a brother, Jimmie Adkins of Hot Springs; special uncle, Junior Wickline & wife Nellie of West Virginia; and several aunts, uncles, nieces, nephews, and cousins.
In addition to his parents and wife, he was preceded in death by an infant sister.
A double funeral service for both him and his wife Carol will be conducted at 2:00 p.m., Sunday, January 30, 2022, at McLaughlin & Young Funeral Home with Pastor David George officiating. Interment will be later in Warm Springs Cemetery.
Memorial contributions may be made to Bath Community Hospital for a special event to honor the nursing staff who gave such loving care to both Hershel and Carol. Please make checks payable to the Bath Community Hospital, P.O. Box Z, Hot Springs, Virginia 24445; or to the Warm Springs Cemetery, c/o Bruce McWilliams, 277 Cedar Field Lane, Millboro, Virginia 24460.