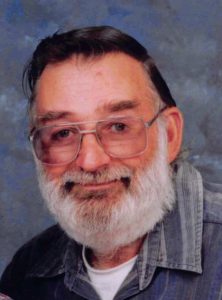 Phillip Wayne Booth, Sr., 81, of Millboro, Virginia passed away Sunday, March 12, 2023, at the Augusta Nursing and Rehab Center, Fishersville, Virginia.
He was born August 20, 1941, in Giles County, Virginia, the son of the late William Clay Booth, Sr. and Edith Virginia Kast Booth.
Mr. Booth was a retired carpenter and self-employed carpet and tile layer.   He was a veteran of the U.S. Army having served during Vietnam.
He was a loving husband, father, grandfather, and great grandfather. He loved spending time with his family and friends, singing and playing music. He was an avid outdoorsman who loved hunting and fishing. He enjoyed sports of all kinds and especially enjoyed playing softball and watching his boys play football. He was a life member of the Deerfield VFW Post 3060 and past NRA member. He was an active member of the Deerfield Church of God.
He is survived by his wife of 56 years, Shirley Lotts Booth of Millboro; children, Wanda M. Wymer of McDowell, Virginia, Clay E. Booth and wife Danielle of Millboro, Virginia, Guy S. Booth & fiancé Amanda of Parnassus, Virginia, Larry W. Booth of Staunton, Virginia, William R. Booth & fiancé Sherry of Churchville, Virginia, David L. Booth & wife Penny of Churchville; thirteen grandchildren; seventeen great-grandchildren; a brother, Darrell E. Booth & wife Margaret of Deerfield; a sister, Brenda Sue Riley of Millboro; special friend, Lynnwood Hall of Broadway, Virginia; and several nieces, nephews, and cousins.
In addition to his parents, he was preceded in death by a son, Phillip Booth, Jr. who preceded him in death on August 10, 1996; and a brother, William C. Booth.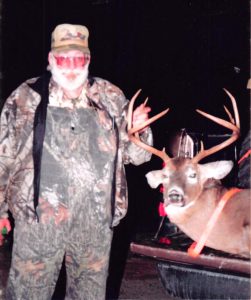 A funeral service will be conducted at 3:00 p.m., Sunday, March 19, 2023 at Deerfield Church of God with Reverend Merle Dodson officiating. Interment will be in Rehobeth Church Cemetery, Bath County, Virginia.
The family will receive friends one hour prior to services, from 2:00 – 3:00 p.m.  at the church.
Memorial contributions may be made to the American Cancer Society.