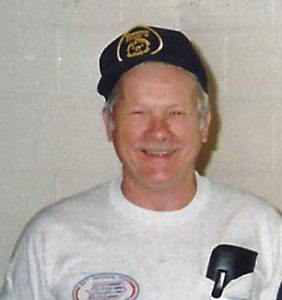 Raymond "Buster" William Neff, 87, of Hot Springs, Virginia passed away Saturday, March 05, 2022, at the Roanoke Memorial Hospital in Roanoke, Virginia.
He was born June 10, 1934, in Bath County, Virginia, the son of the late Curtis Gwin Neff and Ruth Dilley Neff.
Buster was a retired Forest Ranger for U.S. Forestry Department in Ashwood. He was a veteran of the U.S. Navy.
He was a loving husband, father, and grandfather. He loved collecting antiques and old money and enjoyed watching war movies.
He was married to the late Mildred "Millie" Chaplin Neff who preceded him in death on May 29, 2005.
He was survived by two grandchildren, Curtis William Neff and fiancé Lindsay Saville, and Cory Chaplin Neff and wife Jasmine all of Hot Springs.
In addition to his wife, he was preceded in death by a son, Richard "Ricky" William Neff; two sisters, Kathleen Phillips, Madeline Campbell.
A funeral service will be conducted at 2:00 p.m., Thursday, March 10, 2022, at McLaughlin & Young Funeral Home with Reverend Mike Rollins officiating. Interment will be in Union Chapel Cemetery.
Pallbearers will be Bucky Robertson, Jerry May, Roger Ryder, Mark Gibson, Walter Davis, and Glenn Robertson.
The family will receive friends Wednesday evening from 6:00 – 7:00 p.m. at the funeral home.