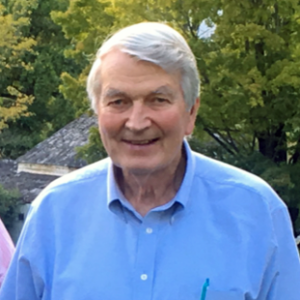 Richard Merle Boyer was born in Enid, Oklahoma, on June 23, 1936. He graduated from the University of Oklahoma in 1958, with a bachelor's degree in Chemical Engineering. He worked for Du Pont in Wilmington, DE, for two years. Dick received a Master's Degree in New Testament from Wesley Seminary in Washington, D.C., and earned his Ph.D. in Pastoral Psychology and Counseling from Garrett Evangelical Theological Seminary and Northwestern University in Evanston, IL. He was an ordained United Methodist Minister. On September 5, 1959, he married Carolyn Landes, the love of his life for 62 years. He passed away in his home on August 6, 2021.
He pastored Methodist churches in Maryland and Illinois from 1960 through 1981. He directed church-related pastoral counseling centers in Ohio and Oklahoma for 25 years. After retiring and moving to Mountain Grove in 2007, he was active in serving Mountain Grove UMC, Minnehaha UMC, and Huntersville UMC. He was an avid supporter of the Oklahoma Sooners. Dick loved hiking, preaching and playing the coronet, and was quite competitive in dominos, cards, chess, and any other games people were willing to play.
Richard is survived by his wife, Carolyn of Warm Springs; three children, Cynthia Choate of Enid, Oklahoma, Philip Boyer & wife Kelly of Carrollton, Texas, and Andrew Boyer & wife Susan of Denton, Texas;  nine grandchildren, Shane Poplin, Channing Hardaway, Ty Boyer, Nick Choate, Lauren Rushton, Connor Choate, Joshua Boyer, Jonathan Boyer, and Joanna Boyer; nine great-grandchildren, Hannah and Haizlee Poplin, Zach, Asa and Silas Boyer, Braden Rushton, Kinsley Boyer, Genevieve Hardaway, and Cooper Choate; siblings, Jan See, Larry Boyer, and Jim Boyer,  stepsisters, Marsha Kaufman and Marguerite Allemeier.
He was preceded in death by his parents, Merle Boyer and Maurine Bass Boyer Wright, stepfather Will Wright, and two stepbrothers, Charles Wright, and Jack Wright.
A funeral service will be held 11:00 a.m., Thursday, August 12, 2021, at the Mountain Grove United Methodist Church with Ronnie Buckland officiating. Interment will be in the Mountain Grove Cemetery. Pallbearers will Philip Boyer, Andrew Boyer, Steve Gibson, Willie Jenkins, Clyde Cutlip, and Brian Vandigo.
Memorial contributions may be made to the Mountain Grove United Methodist Church, c/o Sharon Gibson, 25 Gatewood Drive, Warm Springs, VA 24484.