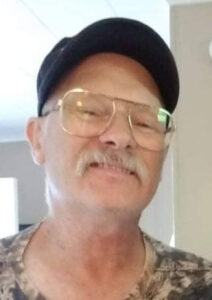 Richard "Ricky" William Neff, 59, of Hot Springs, Virginia passed away Sunday, September 5, 2021 at Lewis Gale Hospital in Blacksburg, Virginia.
He was born March 8, 1962 in Bath County, Virginia, the son of Raymond "Buster" William Neff and the late Mildred "Millie" Chaplin Neff.
Ricky was formerly employed as a driver for Garten Trucking.
He was a member of Living Stones Gospel Church and was an avid outdoorsman who loved to work on vehicles.
Ricky is survived by his father, as well as his children, Curtis William Neff and fiancé Lindsay Saville of Hot Springs, Cory Chaplin Neff and fiancé Jasmine Way of Hot Springs.
A funeral service will be conducted at 2:00 p.m. Thursday September 9, 2021 at McLaughlin & Young Funeral Home with Pastor Mike Rollins officiating. Interment will be in Union Chapel Cemetery.
Pallbearers will be Bucky Robertson, Jerry May, Roger Ryder, Mark Gibson, Walter Davis, and Glenn Robertson.
The family will receive friends from 6 – 7 p.m., Wednesday, September 8 at McLaughlin & Young Funeral Home.