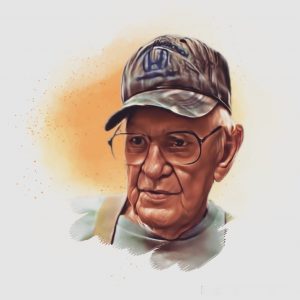 Robert Ray Pritt, 91, of Hot Springs, Virginia passed away Thursday, May 19, 2022, at his residence.
He was born May 25, 1930, in Alleghany County, Virginia, the son of the late Robert Davis Pritt and Ella Mae Williams Pritt.
Mr. Pritt was a construction worker at the Vepco Pump Storage Station in Back Creek. He was a pulp wood cutter and farmer.
Mr. Pritt was a veteran of the United States Army having served during the Korean Conflict.
He was a member of Hot Springs Baptist Church and the Hot Springs VFW Post 3204.
He was married to the late Alberta Gray Persinger Pritt who preceded him in death on April 24, 2021.
He is survived by four children, Christine Hosey and husband Ira of Hot Springs, Raymond Pritt and wife Debbie of Sevierville, Tennessee, Jane Dunagan of Warm Springs, Virginia, Teresa Skidmore of Covington, Virginia; 9 grandchildren; 15 great grandchildren.
He was preceded in death by a daughter, Joyce Dolan; a sister, Martha Combs; a brother Grover Pritt.
A funeral service will be conducted at 11:00 a.m., Tuesday, May 24, 2022, at Graveside, Union Chapel Cemetery with Paul Linkenhooker officiating. This is a casual service please dress comfortably as this is what Mr. Pritt would have wanted.
In lieu of flowers, the family ask that you just spend time with the elderly.