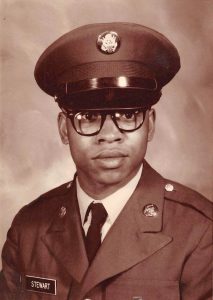 Thomas Coleman Stewart, 74, of Warm Springs, Virginia, passed away Tuesday, November 29, 2022, at Bath Community Hospital in Hot Springs, Virginia.
He was born July 7, 1948, in Hot Springs, the son of the late Harry Washington Stewart, Sr. and Marie Kindle Wilson Stewart. He was married to the late Peggy Stewart who preceded him in death on March 27, 2005.
Mr. Stewart retired from the Homestead Resort as an attendant at the Warm Springs Pools. Prior to that he was a bellman at the resort with over 40 years of service.
Mr. Stewart was a veteran of the U.S. Army. He was a member of the Piney Grove Baptist Church where he served as a Deacon, sang in the Men's Choir, and was the head of the Usher Board. He was a loving husband, stepfather, and brother.
He is survived by his wife of 15 years, Delores Beale-Stewart of Warm Springs; a step-daughter, Cherie Beale of Hot Springs; a sister, Barbara Bonney of Hot Springs; special friends, Carl and Patricia Church of Warm Springs; sisters-in-law, Corrine Stewart Harding of McDowell, Virginia, Gloria Braxton of Hot Springs, Bessie Matthews of Salemburg, North Carolina; nieces, Latoya Bonney and Lisa Johnson both of Roanoke, Virginia; and a host of other nieces and nephews.
He was preceded in death by a brother, Harry Stewart, Jr.; a sister, Dorothy Stewart; a nephew, Craig Stewart; and a niece, Shaneisha Marie Anderson.
A funeral service will be conducted at 2:00 p.m., Friday, December 2, 2022, at Piney Grove Baptist Church with Reverend W. Ed Mansfield officiating. Interment will be at the West Warm Springs Cemetery. Pallbearers will be Oscar Beale, Danny Cardwell, Carl Church, Mike Spurgeon, Rudy Cardwell, Keswick Phillips, Hall Owens. The family will receive friends one hour prior to services from 1:00 – 2:00 p.m. at the church.
In lieu of flowers, memorial donations may be made to Piney Grove Baptist Church, P.O. Box 329, Hot Springs Virginia, 24445 or Hot Springs Rescue Squad, P.O. Box N, Hot Springs, Virginia 24445.