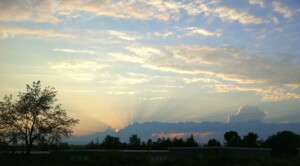 Virginia Carol McManamay Adkins, 73, of Warm Springs, Virginia, passed away Monday, January 10, 2022, at the Bath Community Hospital in Hot Springs, Virginia.
She was born September 28, 1948, in Bath County, Virginia, the daughter of the late Hugh Vernon McManamay and Ollie Torrence Hoover McManamay.
On June 4, 1969, she married Oren Hershel Adkins, her husband of 52 years.
Mrs. Adkins retired from Valley Elementary School where she worked as a teacher's aide with 30 years of service. She was an avid Elvis Presley fan who loved collecting his memorabilia as well as collecting dolls. She loved feeding her birds, especially hummingbirds. She was a big supporter of Alleghany Mountain Radio, always tuning in to listen to the local DJ's and events that were happening in the area. She was a loving wife, mother, and grandmother.
In addition to her husband, Hershel of Warm Springs; two children, Jennifer Lynn Adkins & special friend Boyd Mundy of Covington, Virginia, and Jerry Lane Adkins of Roanoke, Virginia; and a granddaughter, Kassedi Estes of Richmond, Virginia.
A double funeral service for both her and her husband Hershel will be conducted at 2:00 p.m., Sunday, January 30, 22, at McLaughlin & Young Funeral Home with Pastor David George officiating. Interment will be later in Warm Springs Cemetery.
Memorial contributions may be made to Alleghany Mountain Radio, 9836 Browns Creek Road, Dunmore, West Virginia 24934; or The Hot Springs Rescue Squad, P.O. Box N, Hot Springs, Virginia 24445.