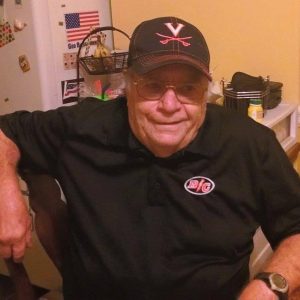 Walter Ennis "Rick" Armstrong, 90, of Bacova, Virginia, passed away Saturday, December 31, 2022, at the Alleghany Health and Rehab in Clifton Forge, Virginia.
He was born December 27, 1932, in Hot Springs the son of the late Lawrence Gibson Armstrong and Juanita Tidd Armstrong. He was married to Crystal Ann Hooker Armstrong who preceded him in death on March 2, 2003.
Rick was an Upholster for the Virginia Hot Springs Company with over 30 years of service. He proudly served his country in the United States Army during the Korean War. He was a member of the Hot Springs Presbyterian Church where he served as an Elder, and the Ft. Lewis Hunt Club. He was a loving husband and father.
He is survived by two children, Daniel Dale Armstrong, and Sarah Ann Armstrong, and both of Bacova; a brother, Cecil Boyd Armstrong and wife Hella of Hot Springs, Virginia; a nephew, Larry Armstrong & wife Alana of Williamsburg, Virginia; nieces, Dawn Armstrong of Richmond, Virginia, Vicki Byrd of Naples, Florida, and Sterling Byrd-Roberts & husband Eric of South Boston, Virginia.
In addition to his wife, he was preceded in death by a daughter, Shari Lane Armstrong, and a brother, Lawrence Channing Armstrong.
A Celebration of Life will be held 1:00 p.m., Saturday, January 7, 2023, at the Hot Springs Presbyterian Church with Reverend Scott Conrad officiating.
Memorial contributions may be made to the Hot Springs Rescue Volunteer Rescue Squad, P.O. Box N, Hot Springs, Virginia 24445.