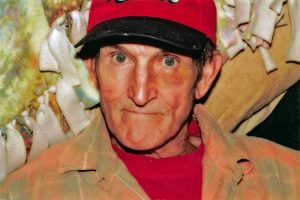 William "Buck" Carson Hickman, 74, of Warm Springs, Virginia passed away Wednesday, September 28, 2022, at the Springs Nursing Center, Hot Springs, Virginia.
He was born October 17, 1947, in Bath County, the son of the late Gerry James Hickman and Virginia Louise Hise Hickman.
Buck was a logger who worked for Pritt Logging. He loved cutting wood, going hunting and fishing, playing golf and being in the outdoors. He enjoyed hanging out at Chimney Run Garage and having conversations with all of his buddies that stopped by. Although he did not have any children of his own, he was especially fond of his great niece Caylee Boggs, whom he called "Caybug" or "My Girl" & great nephew Korey Ryder.
He is survived by a sister who raised him from a young age, Marguerite Ryder of Warm Springs, a special nephew & niece, Bill & Sherry Ryder of Warm Springs.
He was preceded in death by two brothers, Lewis "Bub" Hickman and James "Mack" Hickman; three sisters, Mabel Gertrude "Sis" Dean, Gladys Gillispie, and Elsie Keyser.
A funeral service will be conducted at 11:00 a.m., Saturday, October 1, 2022, at Chimney Run Church of the Brethren with Pastor Billy Robertson officiating. Interment will be in Jacob Cleek Cemetery.
Pallbearers will be Billy Ryder, Jr., Amanda Ryder, Heather Ryder, Justin Woodzell, Albert Ailstock, Don Ailstock, Pete Kay and Jackie Liptrap.
The family will receive friends a half hour before the services from 10:30 – 11:00 a.m. at the church.
Memorial contributions may be made to Hot Springs Rescue Squad, P.O. Box N, Hot Springs, Virginia 24445.