Honoring Memories with Integrity, Tradition, and Love
Remember your loved ones, be with your family, and let us do the rest.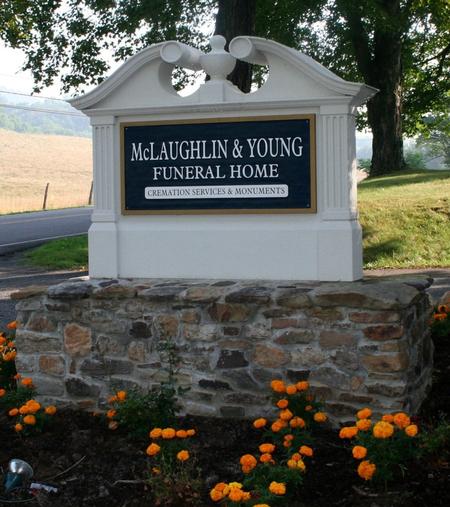 Welcome to McLaughlin & Young Funeral Home
We commit ourselves to providing loving and compassionate service to our clients. It is our sincere desire that you and your family feel comfortable about the decisions you make and leave with a feeling of satisfaction, honesty, and commitment.
Our facilities are located in beautiful Hot Springs in Bath County, Virginia – home to the Omni Homestead, Garth Newel Music Center, scenic vistas, small town charm, fun shopping and dining, and caring people. Regular business hours are 9 am – 4 pm, Monday through Friday; however, when a service is in progress, our staff is available at all times. Our phones are answered after hours by our answering service, and staff and licensed directors are on call 24 hours a day, 7 days a week. You may make an appointment anytime that is convenient for you.
Kind Words from Our Customers
Kind Words from
Our Customers
"Thank you for conducting the service with the utmost dignity and sensitivity. We are overwhelmed with gratitude for the kind, compassionate, and honest service and attention we received."
"John and Debbie Young provide more than just a funeral service. They are an important and caring part of the Bath County community. They went above and beyond to make sure my mom's arrangements were carried out in the manner she wanted."